Energy Core Construction Blog
Why Patio Covers are Perfect for Entertaining?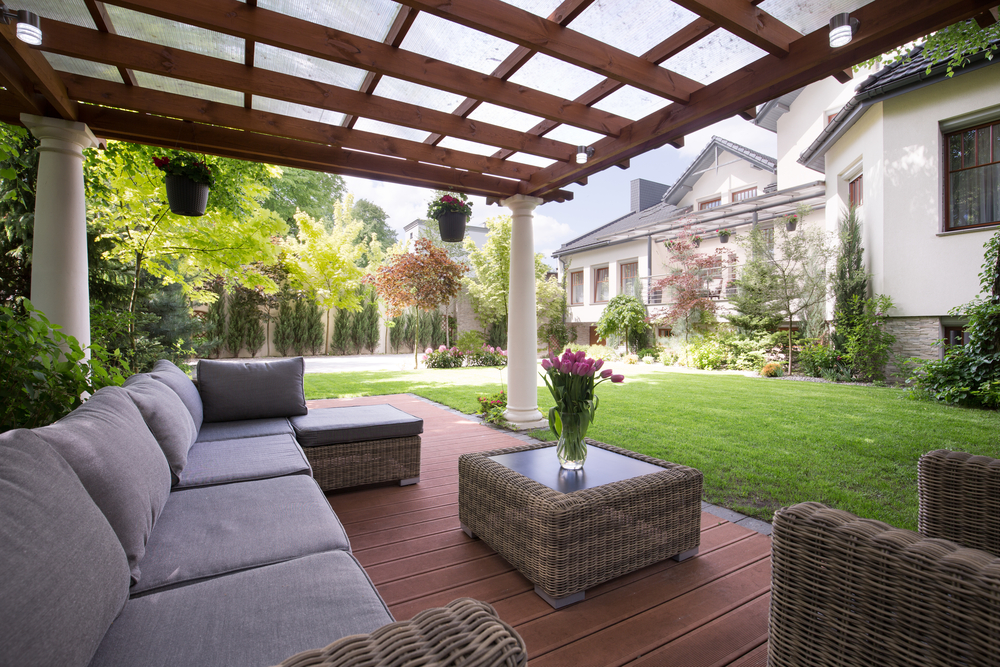 Outdoor spaces should be an extension of your home, where you can relax, unwind, and entertain friends and family. One of the best ways to enhance your outdoor entertainment area is by adding a patio cover. In this blog, we'll explore why patio covers are perfect for entertaining and how Energy Core can help you install the perfect patio cover for your home.
Protection from the Elements:
When you plan to entertain outdoors, weather conditions can be unpredictable. A patio cover protects from harsh sunlight, rain, and even light snowfall. It means you can host gatherings, barbecues, and parties without worrying about the weather ruining your plans. Your guests will appreciate the comfortable and sheltered environment.
Extended Living Space:
A patio cover effectively extends your living space, creating an inviting area for socializing and relaxation. Whether you want a cozy space for intimate conversations or a larger size for hosting more significant gatherings, a patio cover offers the flexibility to adapt your outdoor space.
Year-Round Use:
With a patio cover, you can delight in your outdoor space year-round. It helps to regulate temperature, making it more comfortable during hot summer days and allowing you to stay dry during rainy seasons. Add outdoor heaters, and your patio can become a cozy retreat, even on cooler evenings.
Increased Property Value:
Investing in a patio cover can increase the value of your home. Potential buyers will appreciate the added outdoor living space and its benefits. It's not only a fantastic feature for your enjoyment but also an intelligent investment in your property's future.
Customization Options:
At Energy Core, we understand that every homeowner's needs and preferences are unique. We offer various patio cover options, from classic designs to modern, sleek structures. You can pick the material, style, and color that complements your home's architecture and taste.
How Energy Core Can Help:
Energy Core is your trusted partner in creating the perfect outdoor entertainment space. Our team will work with you to design and install a patio cover that suits your lifestyle and enhances the beauty of your home. Here's why you should choose Energy Core:
Expertise: With years of experience in the industry, our team has the knowledge and skills to bring your patio cover vision to life.
Quality Materials: We use quality materials built to last, ensuring your patio cover withstands the test of time and the elements.
Customization: We offer various customization options to meet your needs and preferences.
Professional Installation: Our technicians will install your patio cover efficiently and with the utmost care, ensuring it's built to last.
Patio covers are an ideal inclusion to your home for entertaining, offering protection, versatility, and increased property value. When you choose Energy Core for your patio cover installation, you're choosing a partner dedicated to creating an outdoor space that meets your unique needs and complements your home's aesthetics. Contact Energy Core today at (866) 222-6447 to transform your outdoor area into a haven for entertainment and relaxation. Let us help you make the most of your outdoor space!
If you're a homeowner trying to decide on your next home improvement project, you'll appreciate the helpful advice and guidance provided by our Energy Core Construction project managers.