Duralum Aluminum Patio Covers and Awnings
Built in 1961, Duralum is your trusted California manufacturer of aluminum patio covers. Duralum offers some of the finest patio cover products in the world. All structural aluminum components are engineered and created in-house in Sacramento with the highest standards in mind. Duralum features one of the most innovative lamination lines in the industry, ensuring products are durable and functional. Only the highest grades of aluminum coil, extrusions, and glass are utilized for a beautiful finish. Products offered include patio covers, sunrooms, and enclosed patio products.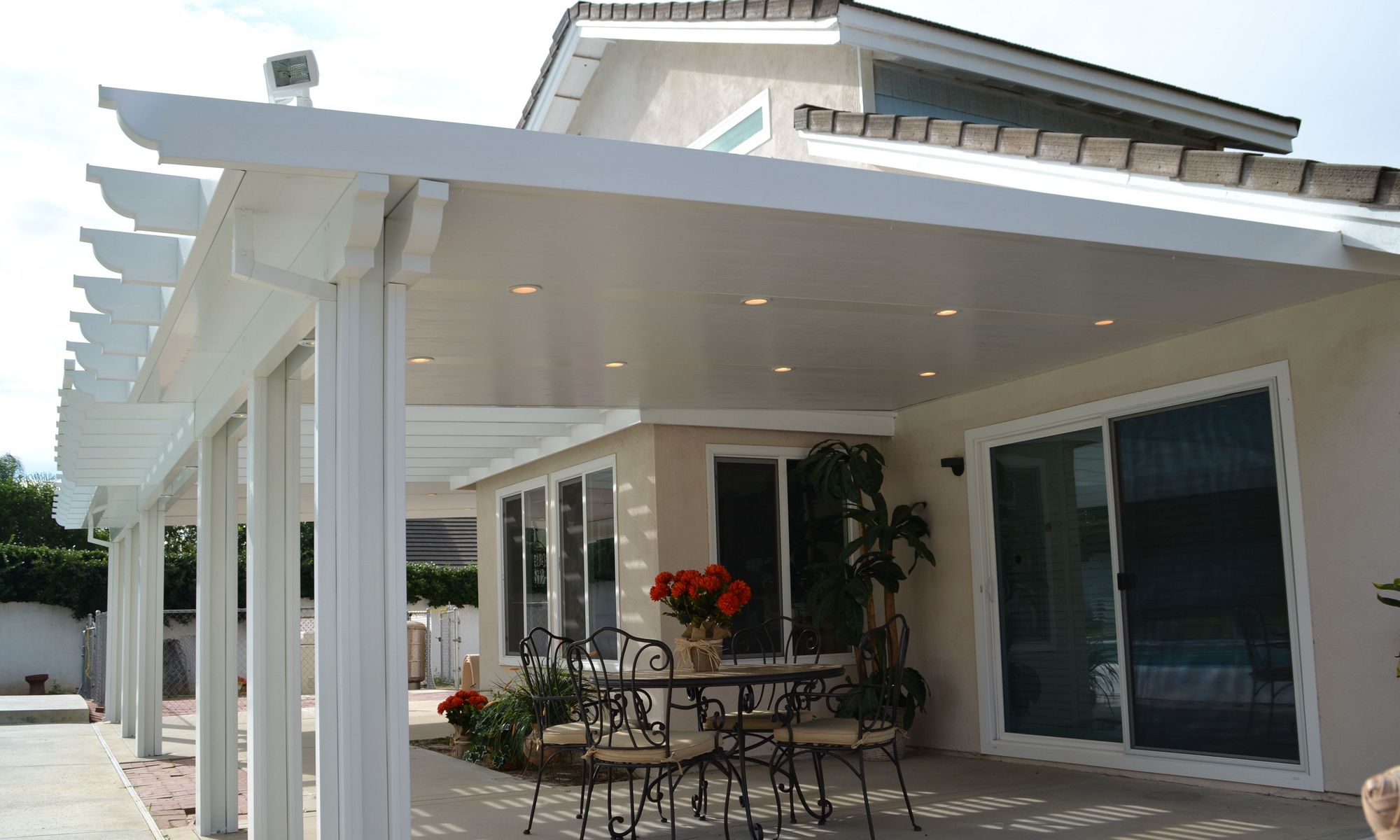 Duralum Weatherwood®
Duralum Weatherwood offers you the real look of wood and the lifetime durability of highly compounded aluminum alloy.
Lifetime Durability Warranty
Strong Aluminum Alloy Compound
Easy to Clean Performace
Heat and Corrosion Resistant
Phoenix Lattice Patio Cover
The Duralum Weatherwood Phoenix Lattice Patio Cover includes a low-maintenance DuraTough Coating™ which offers heat, corrosion and stick resistance. Its exclusive cover protection avoids dirt and stains, resulting in an easy to clean and enjoyable patio cover. Enjoy wind resistance of up to 130 MPH and ultimate protection against the elements.
Californian Solid Patio Cover
The Californian Patio Cover offers a total shade experience, with a rich look of real wood and high-grade aluminum. The customizable options are endless; you can enjoy the straight look, or accessorize from our selection of Rafter Tail Ends, Scallop, Corbel, Miter or Bevel and Cut. With Californian Patio Cover you'll be able to enjoy year-round, quality shade.
Monterey Insulated Patio Cover
With the Monterey Insulated Patio Cover, you can get the best of both worlds experience right in your backyard. The cover includes shade and insulation properties, which adds extra protection against harmful UV rays. In addition, experience insulation protection from snow, ice and heavy rain. You also add an optional hidden internal Electrical Raceway, designed to support ceiling fans or accessory light fixtures. Enjoy your outdoor life with confidence and safety.
Get Your Aluminum Patio Cover Installed Today! Please call or contact us online to discuss your custom project or for details and pricing.