American Standard Brand
Water Conserving Plumbing Products

Making life healthier, safer and more beautiful at home, at work, around town and throughout the world ― that is the vision of American Standard. For over 150 years, exuding a passion about plumbing and the bigger problems it can solve, American Standard has raised the standard by constantly innovating to improve the quality of everyday life.
American Standard is a leading North American plumbing and building products brand that includes high performing fixtures, stylish faucets and sinks, plus whirlpool tubs and other wellness products for the bath and kitchen.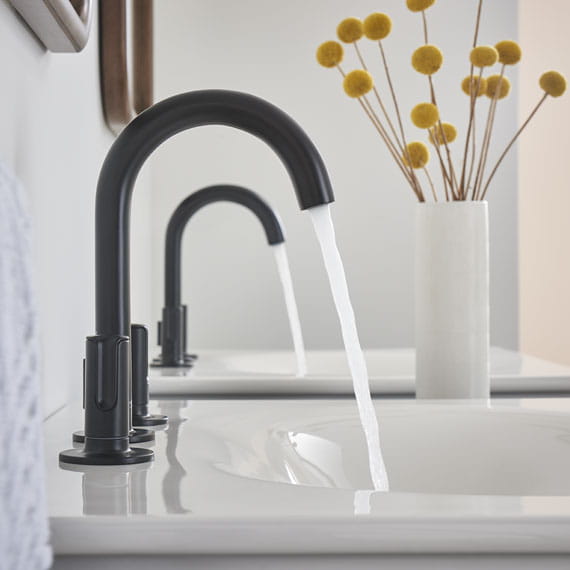 Wave Goodbye
to Touching Germs
Better water?
That's a better faucet.
Filter your water with the touch of a button.

No pitchers or attachments needed. This faucet filters lead, chlorine and Class 1 particulates as it's running. The easy-install filter can be accessed above the counter or below deck. And the LED indicator tells you when the filter needs changing. So you're not just getting better water; you're getting a better faucet.