Energy Core Construction Blog
Why Do You Need to
Replace Your AC Before the Summer?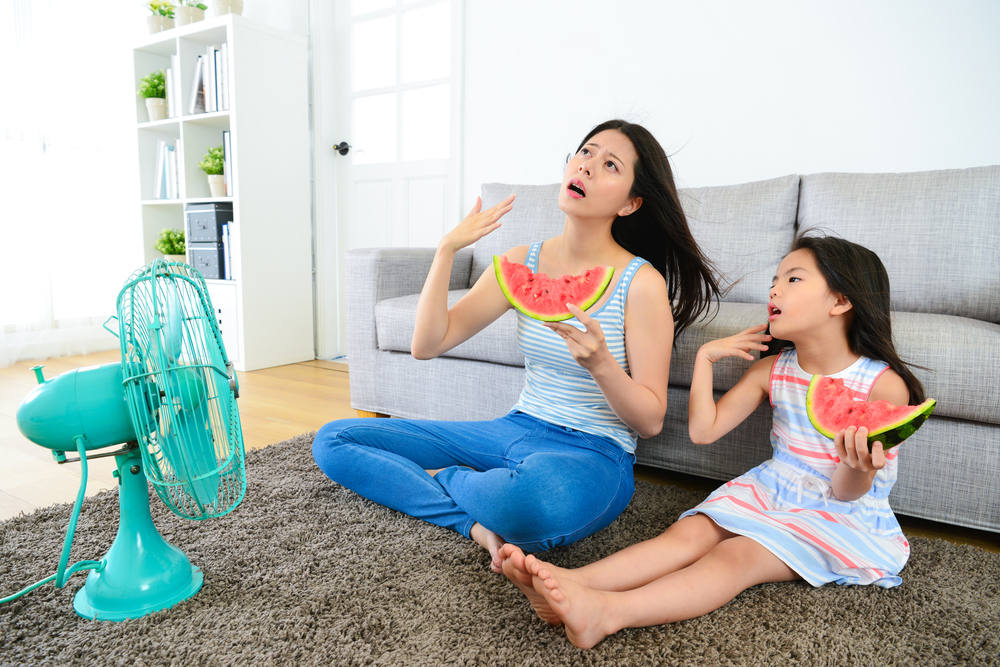 Air Conditioning HVAC Installation
Summer is just around the corner in Southern California, and unfortunately, it means that the heat isn't far behind. Has your air conditioning system been giving you trouble? If you have been considering replacing your AC, now is the best time to look into it. Summer is the busiest season for the HVAC companies, so don't wait until the summer when you will need your AC most. At Energy Core Construction, we recommend you take advantage of the benefits of replacing your air conditioner now. And here we'll talk more about why you better replace your AC before summer.
New AC System Provides Better Energy Efficiency
The summers in Southern California can get downright toasty! And most California homeowners are turning to their air-conditioned homes looking for a little relief from the heat. If you replace your AC before the first heatwave, you will benefit from improved HVAC efficiency all season long. Your older unit simply cannot provide the energy efficiency like a brand new, quality air conditioner, and that is not a secret. At Energy Core Construction, we'll advise you which system has a higher SEER rating which will let you get the best efficiency on the market today. So you can reduce your energy waste during the times when you're using your AC the most with a more energy-efficient unit. It is good for the environment, and it helps you save more on energy costs over time.
New AC Units Have Lowe Repair Costs
If you have experienced increased repair needs in the last few years, then your current air conditioner is probably on its last leg. Before the summertime, when you know, you will use it most often to get your system replaced. You will avoid a total system breakdown and lower your repair costs during the summer. In this case, waiting is not only costly but can leave you sweating during the warm summer months.
At Energy Core Construction, customers ask us when they should replace their system instead of repair it. No answer is uniform and will be correct for every homeowner, but, as a general rule of thumb, you should definitely replace your old air conditioner if the repair costs are starting to add up. If you see that the repair cost will soon surpass the cost to replace, then it's well worth it. When malfunctions and breakdowns start to become the norm, then replacement is the best option.
New AC Will Improve Your Indoor Air Quality
Older HVAC systems have a harder time moving clean and fresh smelling air throughout your home and maintaining healthy humidity levels. It's time to replace your HVAC system if you notice that this is an issue with your air conditioner. In summer, when it starts to warm up, proper humidity control is more important than ever. Increased moisture levels and stale air can start to impact your family's health and comfort and causes serious indoor air quality issues in your home.
So you can benefit from improved indoor air quality by getting a new air conditioner before the summer hits. New HVAC units feature better IAQ capabilities that help control the flow of air and humidity throughout your home. You may also opt for other air quality add-ons like an air purifier or dehumidifier with newer systems.
More Time to Research AC Options
It is a significant investment to replace your air conditioning system. For most Southern California homeowners, it's an important and tough decision. So by getting your AC replaced before the summer, you can select which home comfort system is right for your home, and you aren't rushing to make a decision. There is time to compare prices, do your research, and find the best equipment for your home comfort needs. Be proactive about your replacement needs instead of waiting until your old AC breaks down in the middle of summer. Make a list of what you are looking for in a new air conditioner and consider your budget for replacement. Check out different brands, and take some time to talk to the Energy Core Construction team. Our experienced home comfort specialists know a thing or two about air conditioners, and we'd love to work with you to find the right one to fit your needs.
What are you waiting for? Summer is almost here, and your AC needs attention now! Call us today at (866) 222-6447 to learn more about your options for new air conditioning installation, or click here for a FREE quote! 
If you're a homeowner trying to decide on your next home improvement project, you'll appreciate the helpful advice and guidance provided by our Energy Core Construction project managers.