Energy Core Construction Blog
Slide into Spring with

Sliding Patio Doors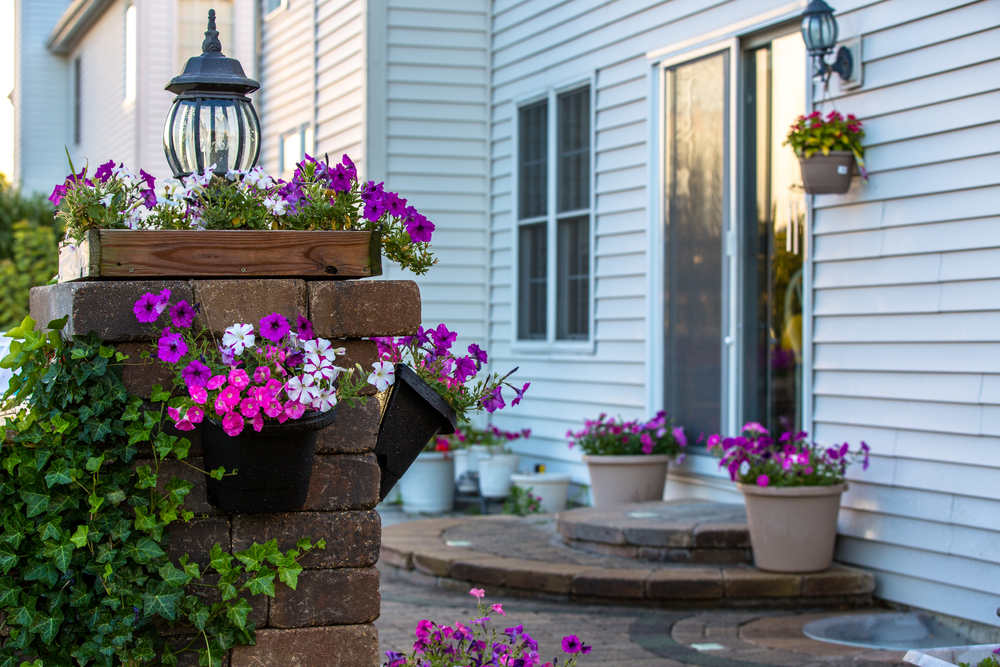 The gateway to outdoor fun is through your sliding or French patio doors. Kids run through your patio doors when they want to go to the swimming pool. You and your guests go back and forth between your kitchen and backyard through your patio doors when you host a barbecue party and have people over. When the children or the pets track mud into the house on summer afternoons, they come in through the patio doors! The last example might not be a desirable event, but it is a side effect of good family fun. The commonality between these fun moments is that they are all assisted by your patio door. Now imagine if the patio door is old and outdated. What happens next? The fun stops, and the work begins. 
The old patio door might be starting to fail because it is losing its energy efficiency, or you remodeled your kitchen, and it doesn't fit anymore with your overall aesthetic. At Energy Core Construction, we can help you figure out what kind of patio door would work better for your home design and lifestyle. It is something that can be hard to determine on your own, especially while cleaning up muddy footprints from your kitchen! If you are considering replacing your patio door because it is failing, here are the patio door facts you should think about before replacing a sliding patio door:
How Much Space Do You Have for a Patio Door?
The space you have for your new patio door is unique to your home and depends on your family's needs. A patio door set up that might work for one homeowner might not work for another. At Energy Core Construction, we advise homeowners to keep their space and habits in mind when planning a patio door replacement. How is your space used day-to-day? Where would you place a patio door so it would serve you best? Easy access to what you use the most is important. For example, if you primarily use your sliding patio door for access to the grill and to reach the back deck during pool parties in your backyard, then for your space and lifestyle, a kitchen sliding patio door might be the best fit. 
What Other Function Will the Patio Door Perform?
By the word function, we really mean is making sure you receive the most benefit with your patio door replacement. If you would like to save space, consider a sliding patio door for your home. They don't open into your space like French patio doors, so with a sliding patio door, you might free up an area for a kitchen table or couch. At Energy Core Construction, we offer a wide variety of different sizes of patio doors custom manufactured for your specific opening. Beyond being a portal to the outdoors, sliding patio doors also provide other benefits. Sliding patio doors let a considerable amount of light into your home, frame the beautiful view of your backyard, and let in fresh spring air with a sliding screen to keep out bugs.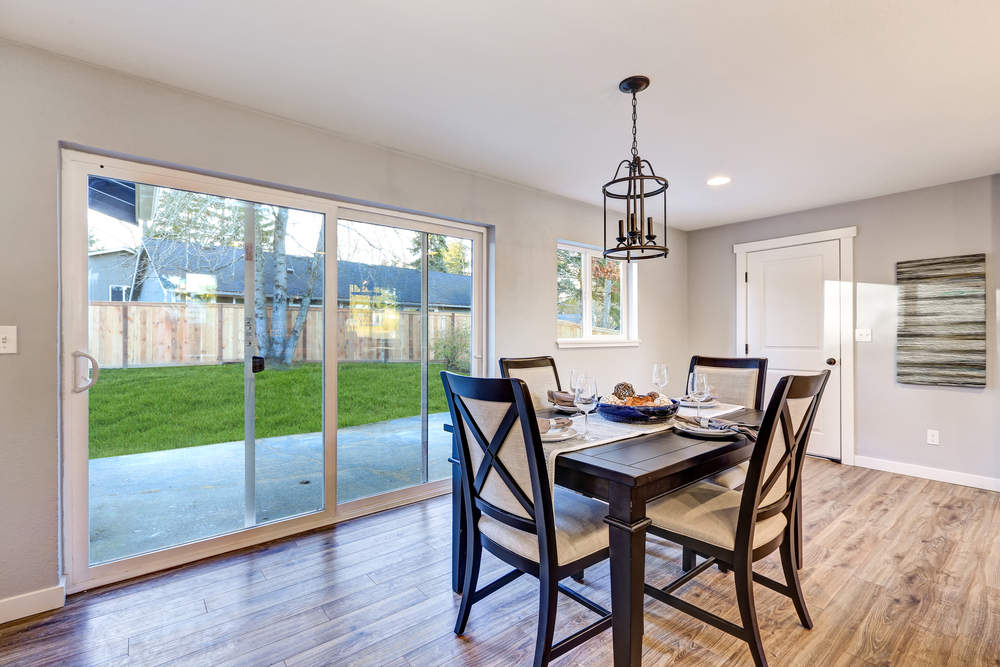 Patio Door Aesthetics 
Realistically, aesthetics is probably the first consideration homeowners make when planning a patio door replacement project. It starts with the color of your new patio door and ends with the size. One of the most significant factors to consider is in what way your sliding patio door complements the rest of your home. What kind of frame material are you looking for? Do you know what door color would look best on both the inside and outside of your house? What size patio door do you want versus what size of door can fit in the opening or area you have? When making these decisions, be sure to consider the fact that a good patio door can blend or contrast with the inside and the outside of your home.
While these are the three largest factors to consider when choosing a sliding patio door, every home and family is different and will have different needs. Determining your top priorities regarding your patio door can allow you to make the best decision for your home. At Energy Core Construction, we can help you determine what sliding patio door will be the best fit for your home and your family's needs. If you're thinking of replacing your patio door, call us or sign up for a free in-home consultation here. 
If you're a homeowner trying to decide on your next home improvement project, you'll appreciate the helpful advice and guidance provided by our Energy Core Construction project managers.