Energy Core Construction Blog
All About Fixed Windows and Their Benefits: Upgrade Your Home with Energy Core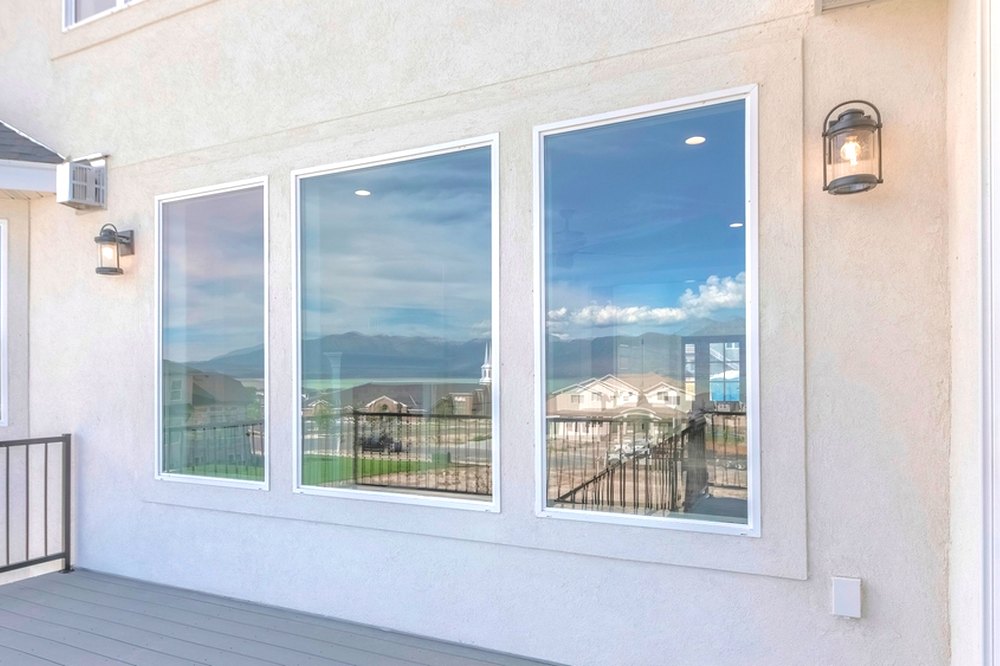 Are you considering a window replacement project to enhance your home's aesthetics and energy efficiency? Look no further than fixed windows! At Energy Core, we specialize in creating high-quality, energy-efficient windows, and fixed windows are among the exceptional options we offer. In this blog, we'll explore the benefits of fixed windows and why they should be at the top of your list for your window replacement project.
The Benefits of Fixed Windows
Abundant Natural Light: Fixed windows are designed to let in maximum natural light. Their large, unobstructed glass panels allow sunlight to flood your living space, creating a bright and inviting atmosphere. This feature not only reduces the need for artificial lighting during the day but also positively impacts your mood and well-being.
Energy Efficiency: When it comes to energy efficiency, fixed windows shine. They are sealed shut and do not open or close, which means there are no gaps for air leakage. This tight seal helps maintain a consistent indoor temperature, which reduces the workload on your HVAC system and lowering energy bills.
Noise Reduction: Fixed windows excel at sound insulation. Their sealed construction minimizes outside noise, providing a quieter and more peaceful living environment. Whether you live near a busy street or just want to enjoy some peace and quiet, fixed windows can help you achieve it.
Aesthetic Appeal: Fixed windows offer a clean and contemporary look that complements various architectural styles. They are customized to match your home's design, enhancing its curb appeal and overall aesthetic.
Low Maintenance: Since fixed windows do not have moving parts, they require minimal maintenance. You won't have to worry about regular checks, lubrication, or repairs. This makes a convenient and cost-effective choice for homeowners.
Enhanced Security: Fixed windows are inherently secure because they cannot be opened from the outside. This provides additional layer of protection against intruders, contributing to your home's safety.
Green Building: If you're committed to eco-friendly living, fixed windows are an excellent choice. Their energy efficiency reduces your carbon footprint, making your home more environmentally friendly. They also contribute to sustainability by requiring fewer resources for manufacturing and maintenance.
Window Replacement with Energy Core
When it's time to replace your windows, choosing Energy Core ensures you'll receive top-quality products and exceptional service. Our fixed windows are crafted with precision and backed by our commitment to energy efficiency and durability. We offer customizable options, including frame materials, finishes, and glass types, allowing you to create windows that suit your unique style and preferences.
By choosing Energy Core for your window replacement project, you can enjoy:
Expert Consultation: Our team will guide you through the process, from selecting the right windows to professional installation.
Energy Savings: Our windows are ENERGY STAR® certified, ensuring you maximize energy efficiency and reduce your utility bills.
Warranty Assurance: We stand behind the quality of our products with comprehensive warranties, giving you peace of mind and confidence in your investment.
Don't miss out on the opportunity to elevate your home's comfort, energy efficiency, and aesthetic appeal with fixed windows from Energy Core. Contact us at (866) 222-6447 to schedule a consultation and take the first step toward enhancing your living space. Join the many homeowners who have trusted us to transform their homes into more comfortable, efficient, and beautiful spaces. Your dream home is just a call away!
If you're a homeowner trying to decide on your next home improvement project, you'll appreciate the helpful advice and guidance provided by our Energy Core Construction project managers.